Roethlisberger will not play for 2nd week
The Pittsburgh Steelers lost week one of the 2016 preseason 30-17 against the Detroit Lions at home.  Now come the revamped Philadelphia Eagles now led by Head Coach Doug Pederson.   The Eagles beat the Tampa Bay Buccaneers 17-9 in week of of preseason action.
The team announced the Ben Roethlisberger will not play for the second week in a row in an attempt to keep the aging veteran insulated for a while longer.
"I know what Ben is capable of," coach Mike Tomlin said. "He showed up in tremendous condition. He's performed well. He's obviously a veteran. What's required for him to be ready to play might be different than others."
The Steelers expect to see a bit more of Sam Bradford this week than what he played against the Bucs.  Bradford has been touted as much further ahead than he was at this point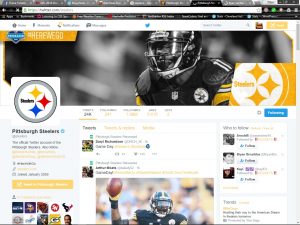 in the preseason last year.  He only received three snaps last week so expect to see more of him as well as Steelers rookie LB Javon Hargrave chasing after him.  Hargrave has earned high praise from Head Coach Mike Tomlin.
"His pedigree routinely flashes," Tomlin said. "He's a talented guy, yes."
Kickoff is at eight and plenty of great seats and affordable tickets are still available so be sure to grab yours now and be a part of the action!